Hello folks!! I haven`t posted anything on the blog, for quite sometime now. Also I have been accused of forgetting my roots as a movie/media blog, and turned into a full-time therapist. Guilty is charged!! So today I am going to share with you some Movies that made me laugh, hoping to bring some joy and laughter during these stressful times.
Shaun of the Dead
This acerbic action comedy introduced a winning combo: sparring buddies Simon Pegg and Nick Frost and master of style Edgar Wright, who dreamed up the script with Pegg. He plays a sad sack who turns out to be more brave and adept at slaying the walking dead than he ever would have thought. And he gets the girl. More Working Title collaborations followed, but the first time out was the charm: mash up a witty British romance and a zombie gorefest, and hilarity ensues.
https://www.netflix.com/gf-en/title/70003227
The Heat
This yin-and-yang teaming of Sandra Bullock and Melissa McCarthy as mismatched cops in a summer buddy comedy was Paul Feig's wildly successful ($230 million) follow-up to "Bridesmaids." Bullock's ambitious, uptight and trim FBI agent is forced to team with McCarthy's sloppy, overweight, profane, maverick Boston cop in order to nab a nasty drug lord. Feig's casting combo was inspired, as McCarthy's anarchic improv loosens up Bullock's controlled comic timing.
https://www.netflix.com/at-en/title/70259168
Zombieland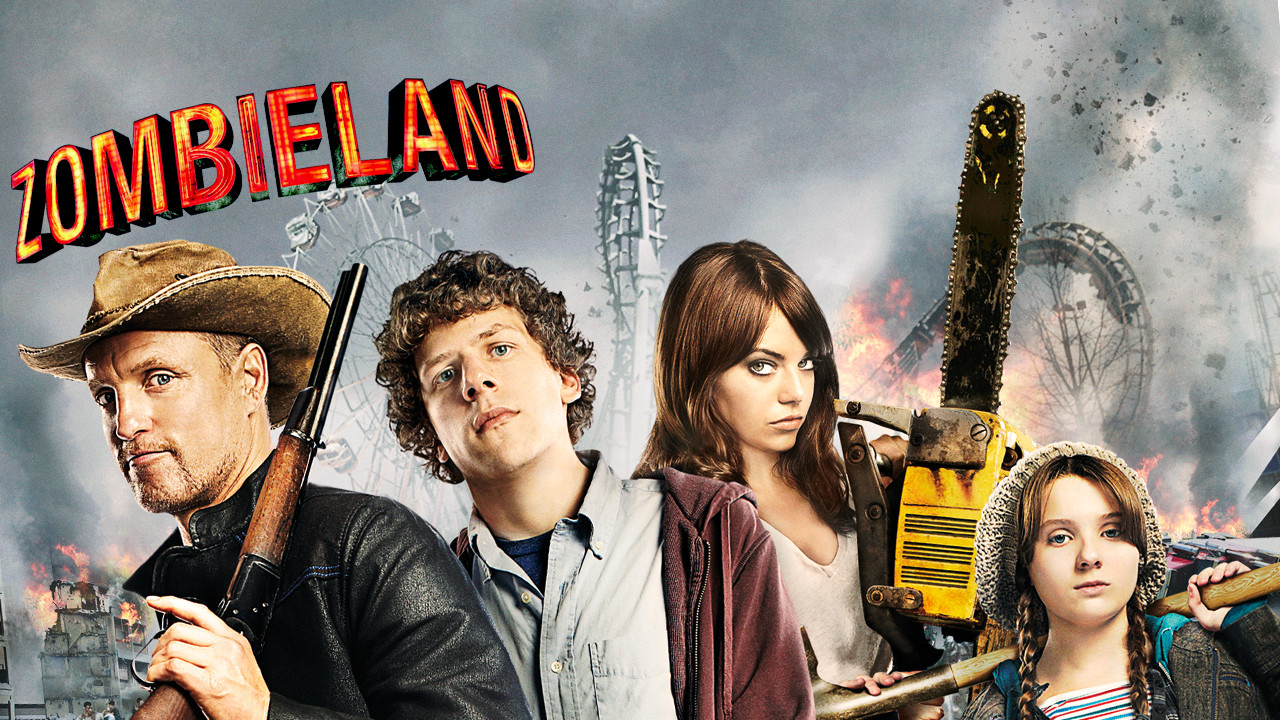 You'd be hard-pressed to find a more fun zombie comedy Zombieland. Stars an a-list cast as a group of characters that must resolve their many many differences band together and survive in a post-apocalyptic zombie world and maybe find a Twinkie along the way. Zombieland doesn't really do anything new with the genre but its sheer sense of goofy fun it's referential take on the zombie genre headed stellar cast make it a classic. The Bill Murray scene alone places zombie land in the pantheon of the all-time great zombie comedies. It's ridiculous but it's also a ton of fun.
https://www.netflix.com/in/title/70123542
Spy
Spy Spoof Genere is as old as the James Bond Movies itself, and I assumed that I have seen it all. But Spy, is a completely different movie all together. Simultaneously broad and progressive, Spy offers further proof that Melissa McCarthy and writer-director Paul Feig bring out the best in one another — and delivers scores of belly laughs along the way.
Tropic Thunder
Director Ben Stiller's Tropic Thunder is, in my opinion, one of the last decades best comedies and has yet to be surpassed. As a gross-out meta-satire, wickedly on point and revelling in its irony, Tropic Thunder sends up Hollywood, war movie tropes, celebrity and method acting with shiny bright performances from its cherry-picked cast. It is a formidably funny spoof. The smartest, dumbest, and arguably one of the best comedy movies. Starring names such as Ben Stiller, Robert Downey Jr, Jack Black, and Tom Cruise among many well known names, this movie is a real good time.
https://www.netflix.com/dk-en/Title/70097582
The other guys
Will Ferrel and Mark Wahlberg star as Allen Gamble and Terry Hoitz, two under-achieving New York cops who, along with everyone else on the force, live in the shadow of the two super-cops, Christopher Danson (Dwayne Johnson) and P.K. Highsmith (Samuel L. Jackson). When an unexpected turn of events puts Danson and Highsmith out of commission, Allen and Terry decide to step up and take on an investigation of their own, leading to a tangle with foreign operatives, and an arrogant billionaire. This movie had me cracking up from start to finish, with the most over-the-top humorous dialogue between Will Ferrel and Mark Wahlberg.
https://www.netflix.com/title/70127228
As many of you requested, I have added the netflix links.
Hope you guys enjoy these movies as much as I did!